Finding Amy from Ohio Family2Family literally changed our life. Seems drastic doesn't it? But when you have exhausted every effort you are aware of, and still haven't gotten to the resolution, drastic is what you need. I had been attempting to resolve an insurance issue for my son, who has severe autism, for over a month. This insurance would mean services. Services would mean help. And we needed it at that the time more than ever. 
No matter where I called or how often, I could not get to the bottom of it. My son needed a specific insurance, and I knew he could have it, so why couldn't I make this happen? I was referred to Amy and in ONE phone call, I knew I wouldn't have to worry anymore. It was amazing what comfort can come from someone simply saying "this isn't only your problem anymore, you have me now." Amy had the answers and handled it with grace, experience and quickness. My son very quickly got his insurance and we started receiving our in-home services we so desperately needed. Those services have been life changing. 
Just knowing there is a place to call when navigating this complicated world of special needs and its many complex categories, is an absolute relief. We aren't alone. Help really is a phone call away, and we are so grateful for that.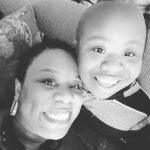 Melody Bogan attended last month's Strengthening Parent-Professional Partnerships Conference and was greatly impacted by the information she received that day. More on here story below.
I just wanted to thank you again for that conference.  It was truly wonderful.  I received so much great information that day, and I walked out feeling happy and hopeful!  The flow of the day was well-planned.  The speakers moved around, which helped me to not feel tired from just "sitting and listening" all day.  After that day, I was feeling overwhelmed by all of my son's appointments coming up, and my available sick time at work is dwindling fast.  So I called a nurse at my son's primary care clinic and asked if there was any way to consolidate some of these appointments to one day and limit my time off from work.  Voila, it was done while I was on the phone with her, and I feel like a great weight was lifted!  What a great example of Medical Home in action.  What a great example of Ohio F2F empowering a mom to advocate for what her family needs and initiate the solution to a problem by working with a healthcare provider.
After the conference and her experience with consolidating some appointments, Melody wrote a letter to the clinic where her son was seen. Read it here.
The U.S. Department of Health and Human Services, Health Resources and Services Administration, Maternal and Child Health Bureau awarded a $387,000, 4-year grant to Ohio F2F at The University of Cincinnati Center for Excellence in Developmental Disabilities (UCCEDD). The grant will allow Ohio F2F to continue to provide training, information and education to help families of children with disabilities and special health care needs navigate the health care system and find answers to their questions, while also strengthening family-professional partnerships.
Summer's here, and it's time to make those important decisions regarding a summer camp for your child. The following information is shared in the hope that the challenges and experiences of other parents will enable you to select the summer camp that is most appropriate to meeting the needs of your child.
Parents of students with disabilities may have a lot of questions when sending their children to school. Will the school adequately support their child? What laws are put in place to ensure their safety and success?
To help answer some of these questions and more, our team created a guide that is directed primarily toward parents of students with disabilities, but we think it may also be valuable for those hoping to advocate for these students and familiarize themselves with their rights.
This comprehensive, expert-driven, and easy-to-digest guide lays out everything that students with disabilities and their parents need to know about their rights and the laws that protect them, such as the ADA, Section 504, and IDEA. Parents can also find expert advice on how to best prepare an education plan for their student. You can read the full guide here.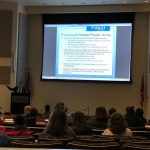 On Thursday, April 12, 42 people attended the ABLE/STABLE Account presentation in Northern Ohio. One attendee said, "A STABLE Account is an incredible opportunity, it's empowering, and it's easy to enroll. This session was excellent."
The Division of Developmental & Behavioral Pediatrics (DDBP) is looking for individuals to join the Family Advisory Council (FAC). The goal of the group is to discuss ways families and professionals can improve the patient experience within DDBP.
Contact the DDBP Family Support Team for more information about the FAC, to get an application, and to return your application by March 30th.
Learn more about what Family-to-Family Health Information Centers do, as well as some highlights from 2017. View the data brief here.
We are excited to share with you that our first transition booster session of 2018 will take place on:
Tuesday, March 13, 2018 from 6:00pm to 8:00pm at the Medical Office Building (MOB, 3430 Burnet Ave) at Cincinnati Children's Hospital Medical Center (CCHMC)
Our expert speakers, Patrick Wong and Sharon Rieke from State Support Team 13, Hamilton County Educational Service Center will, talk about how to best prepare for transition IEPs in schools. This session is geared toward parents/caregivers of youth and young adults with developmental disabilities, complex medical and/or behavioral needs and/or chronic health conditions.