The new American Health Care Act (AHCA) cuts over $800 billion from Medicaid. The proposed per capita caps and cuts will have consequences for people w/disabilities & seniors. Join us on June 6 to educate Congress about what cuts and caps REALLY means. Use this toolkit to participate in a Day of Action to #SaveMedicaid, no matter where you are.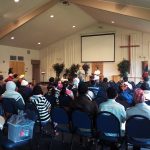 According to bhutaneserefugees.com, in the 1980's the kingdom of Bhutan took a series of measures that discriminated against a section of its people. The culmination was the mass exile of one sixth of the population in the early 1990s. Bhutan has generated one of the highest numbers of refugees in the world in proportion to its population. Since 2008 a resettlement program has seen over 100,000 Bhutanese refugees move from camps to start new lives in other countries, approximately 85,000 in the United States.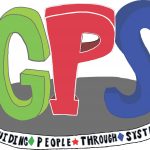 GPS, Guiding People Through Systems, is an online care notebook designed to help families organize medical and school records in one convenient, online resource. The tool was developed through a partnership between The University of Cincinnati Center for Excellence in Developmental Disabilities (UCCEDD), Ohio Department of Health, Family Voices of Ohio, Ohio Medical Home and the Autism Treatment Network (ATN) at Nationwide Children's Hospital.