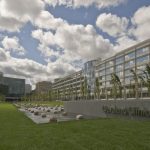 By Ginger Christ, The Plain Dealer, gchrist@plaind.com
CLEVELAND, Ohio – The Cleveland Clinic and Molina Healthcare inked a deal that will give Medicaid patients access to the Clinic's health system.
Starting Aug. 1, Medicaid patients on Molina's plan will be able to use Clinic services. This is the first time the two organizations have worked together on Medicaid coverage.