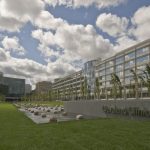 By Ginger Christ, The Plain Dealer, gchrist@plaind.com
CLEVELAND, Ohio – The Cleveland Clinic and Molina Healthcare inked a deal that will give Medicaid patients access to the Clinic's health system.
Starting Aug. 1, Medicaid patients on Molina's plan will be able to use Clinic services. This is the first time the two organizations have worked together on Medicaid coverage.
"We are deeply committed to the Medicaid population in Ohio and want to ensure they have options and access to Cleveland Clinic care," Kevin Sears, executive director of market and network services for the Clinic, said in a news release.
The announcement comes as the Clinic faces a potential split with CareSource, which offers the state's largest Medicaid managed care plan.
Unless the two organizations comes to an agreement before Sept. 1, Medicaid patients using CareSource no longer will have access to the Clinic's system.
CareSource, which serves roughly 1.3 million Medicaid members in Ohio, already has notified its members that it could terminate its contract with the Cleveland-based health system.
Clinic officials said the decision to work with Molina was "unrelated" to what's happening with CareSource and was intended to give Medicaid patients more access to the Clinic.
Molina offers one of five Medicaid managed care plans in the state.
The open enrollment period for Ohio Medicaid runs through Nov. 30. To change Medicaid plans, patients can call 1-800-324-8680 or visit the Ohio Medicaid consumer hotline website.