August 25, 2017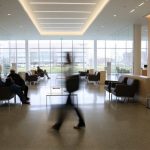 Days before their contract expired, the Cleveland Clinic and CareSource signed an agreement to extend their deal through the end of November. (Thomas Ondrey/The Plain Dealer)(Thomas Ondrey)
By Ginger Christ, The Plain Dealer, gchrist@plaind.com
CLEVELAND, Ohio – The Cleveland Clinic and CareSource agreed to extend their Medicaid contract through Nov. 30.
The decision comes two months after the companies warned their contract together would expire Aug. 31, which would have left thousands of CareSource members without access to the Clinic.
Steve Ringel, president of the Ohio market for CareSource, said the two companies have been constantly trying to come to terms.